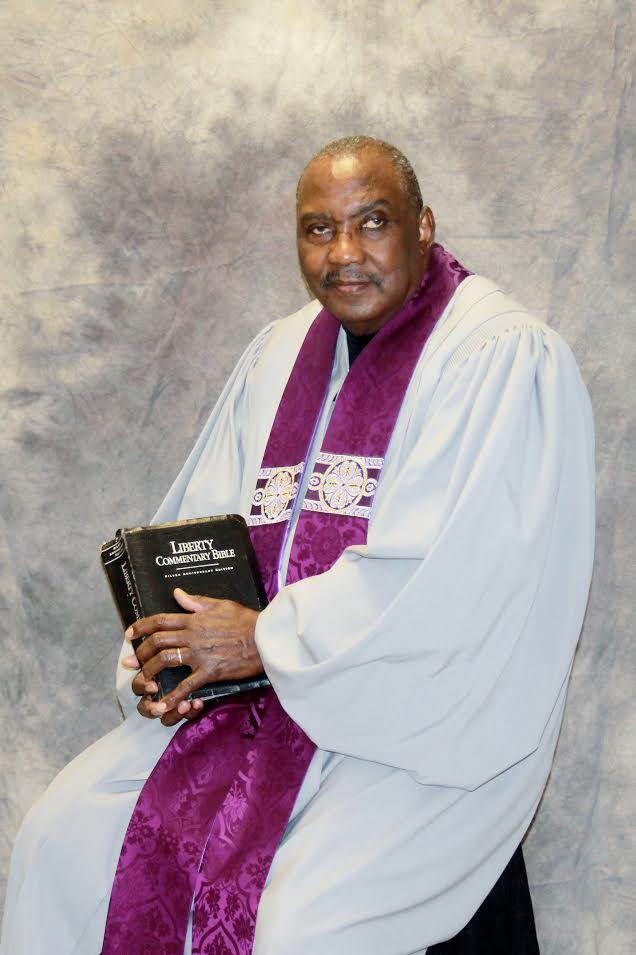 District Elder Randolph Robinson, Sr.
District Elder Randolph Robinson, Sr. is a native of Lumber City, Georgia born to the late Mr. and Mrs. Wesley Robinson, Sr.
He received his call to the ministry in 1974, while a faithful member of the Original Glorious Church in Newark, NJ. He served in the capacity as Sunday school teacher, Deacon, and minister. He was later ordained an elder under this ministry. In addition, he attended the Manhattan Bible College in New York.
He became a member of Grace Apostolic Church in East Orange, New Jersey and faithfully served under the leadership of Bishop Ronnie Amos, Jr. until relocating to Augusta, Georgia in 1986.
He later joined Greater Apostolic Church in Hephzibah, Georgia and served under the leadership of the late District Elder J. D. Young.
On September 13, 1992, Pastor and Lady Robinson founded Greater New Hope Christian Church in Charlotte, North Carolina in their home with a few family members. Eight months later, the church ministry moved to a facility in a local shopping center. They continued their services in the shopping center until the Lord touched the heart of Edward Thompson and his late wife, Gloria Thompson to assist in building a new church edifice.
On August 4, 2002, Greater New Hope Christian Church moved into their new facility at 6425 Old Mount Holly Road in Charlotte, North Carolina. The church name was changed in 2010 to New Vision Ministry, Incorporated.
District Elder Robinson firmly believes in preaching the gospel of Jesus Christ with boldness and conviction so that dying men and women are saved, set free, delivered, and become servants of the Most High God.
In addition to serving God to the utmost, Pastor Robinson is a dedicated family man and husband married to Shirley Robinson for the last 43 years. They have four children and eleven grandchildren.
The steps of a good man are ordered by the Lord: and he delighteth in his way.